CNC EDM drilling takes place before a product can be processed through wire EDM. First a starter hole must be created. If this starter hole cannot be drilled or is very small, then this hole will be realised by means of EDM drilling.
In these instances, EDM drilling – also known as starter hole drilling – is a solution. In the event of EDM drilling, a rotating tubular electrode a hole in various types of materials by use of spark discharges.
An EDM drilling machine setting can be done either manually or by means of computer control.
Both machines are available in the Nefratech EDM-Center machine park, so we can dispose of every kind of flexibility.
Also read: what is EDM drilling or what are the advantages of EDM drilling (Dutch).
CNC EDM drilling: applications
EDM drilling is applied when making:
Starter holes.
Ventilation openings.
Supply-channel holes for oil or fluids.
Vent holes.
Holes in an inclined plane.
Holes transversely through an axle or tube.
Also: removal of a broken tap, pin or drill bit.
Or your specific product…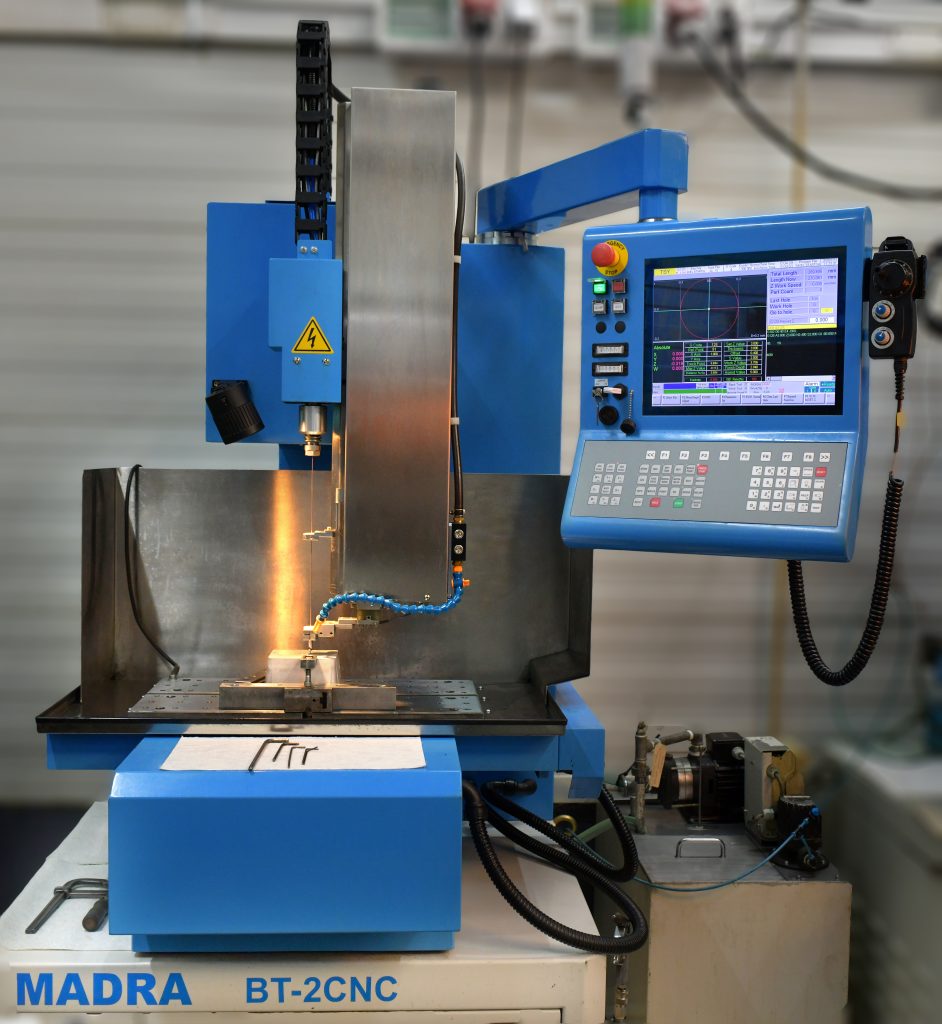 What does EDM drilling cost?
Drilling starter holes by use of EDM technology is a method that is largely performed by unmanned, computer-controlled machines. This saves a lot of man-hours when calculating the cost price of the product. This usually makes EDM drilling a more attractive option relative to other techniques. The fee is related to the material, the measurements and of course the shape and whether a small hole must be drilled. Also the quantity is of importance! If you want to know the exact price difference, relative to your current method, then seek advice and ask for a comparative quotation. 
Read more about related subjects in the knowledge base (Dutch).